Massage Services in Nairobi
We offer the best Massage Services in Nairobi.  Try us today.
We offer professional, high quality massage services in Nairobi CBD. We invite you to enjoy a peaceful and tranquil experience of relaxation. We offer the finest Massage Services in Nairobi CBD at very reasonable pricing. Our premise offers a relaxing ambience to provide our clients with the best service to rid them of the stresses in their lives. Our therapists are professionally trained therefore we guarantee best professiona massage services.
We offer professional high quality massage services in Nairobi Kenya with highly trained therapists who understand every muscle and organ in your body and help you relax, release tension and unwind. Enjoy the numerous benefits of the different massages we have on our menu. Our premises offers a relaxing ambience A brief consultation is done to ensure safety and check any contraindications.
Massage therapy in Nairobi
You deserve better than a rushed massage by a rookie therapist in a place that makes you feel more stressed.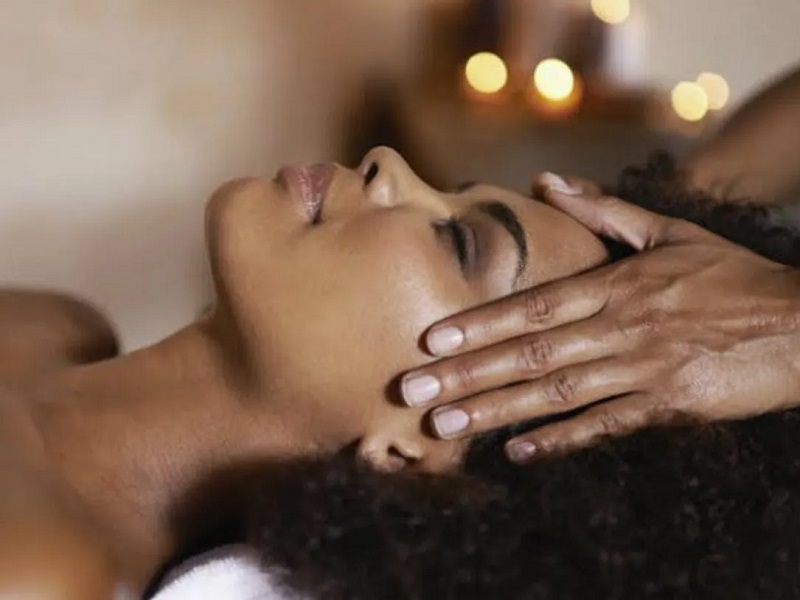 A head massage relaxes the mind and encourage circulation. Most commonly, tensions are felt within the head and neck, so scalp massages are very effective.
The rubbing or kneading of parts of the back part to aid circulation & relax muscles. The back has the most hard-working muscles and ligaments that it's easy to experience strain and pain.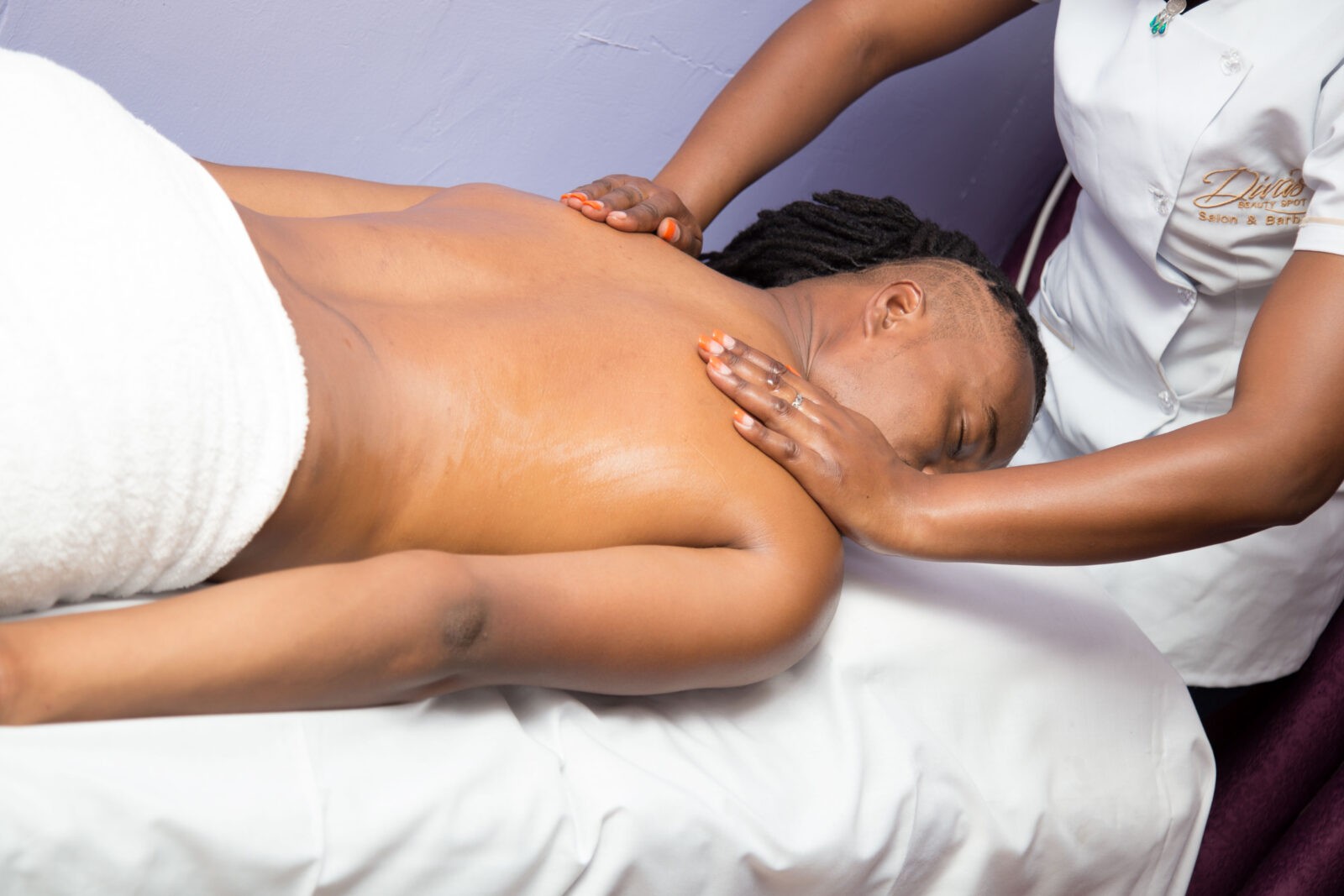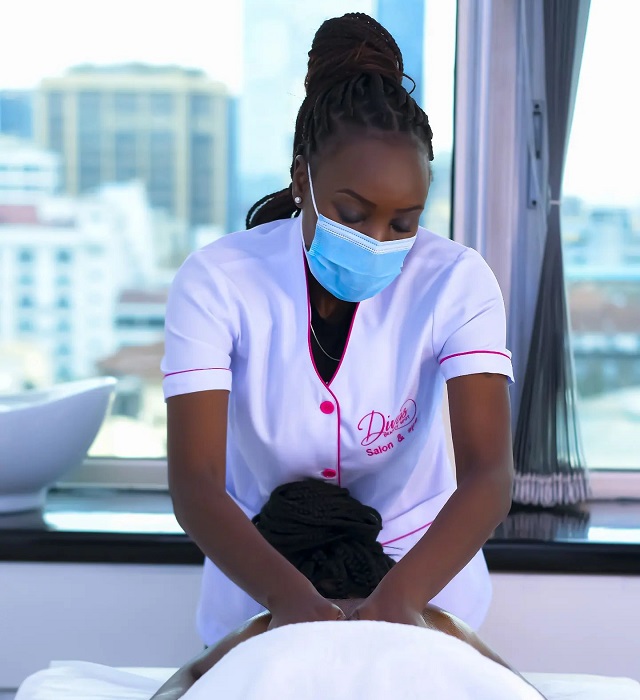 Using state of the art products we perform exfoliation steaming and body polish to exfoliate (removal of dead skin cells), hydrates and cleanses the skin for a more glowing vibrant skin.
Reflexology is a massage system used to relieve tension and treat illness, based on the reflex points on the feet, hands, and head linked to every part of the body.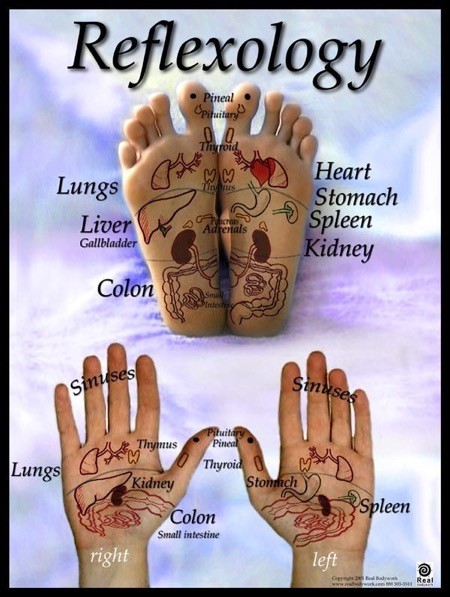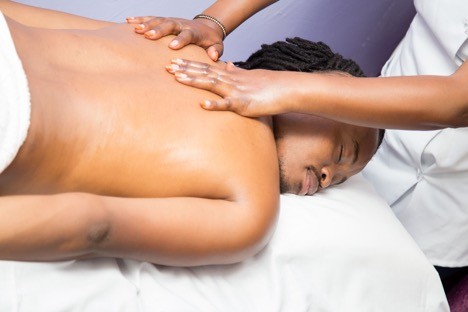 Our full body massage session includes working on your back, arms, legs, feet, hands, head, neck, and shoulders. You will not be touched on or near your genitals (male or female) or breasts (female)
Inhalation and body application of fragrant essential oils for therapeutic purposes on your body.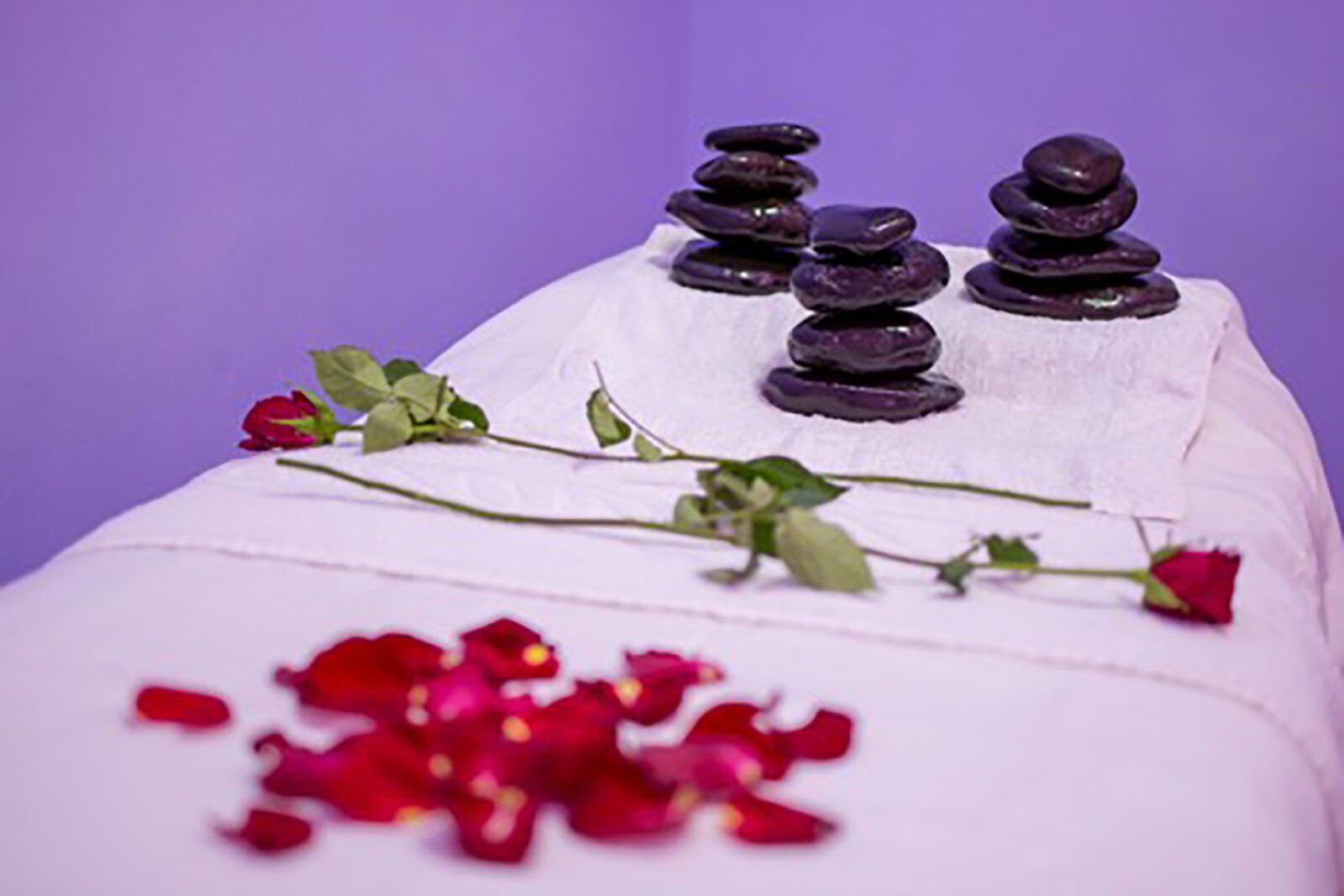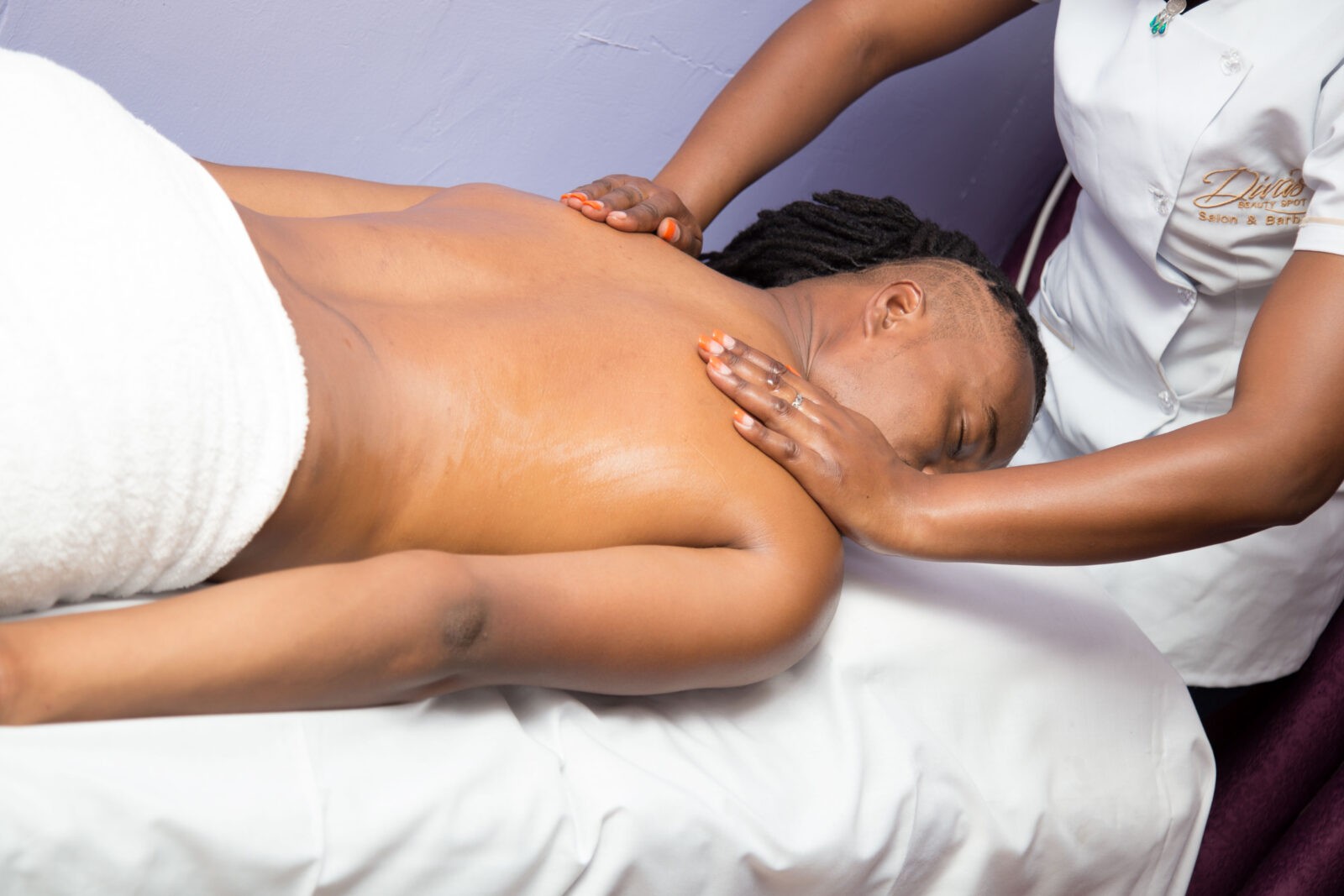 Our deep tissue massage treats musculoskeletal issues, such as strains and sports injuries. Pressure is applied using slow, deep strokes to target the inner layers of your muscles and connective tissues. This helps break up scar tissues that form from injuries and reduce tension in muscles and tissues. Deep tissue massage promotes faster healing by increasing blood flow and reducing inflammation.
Prenatal massage is focuses on expectant mother-to-be as her body goes through the changes of pregnancy.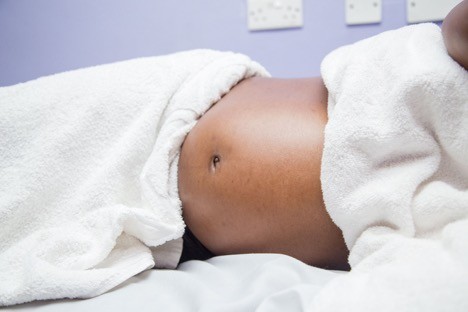 Hot stone massage involves the use of smooth, heated stones are placed on specific points on your body and may also hold the stones while giving the massage. The localised heat and weight of the stones warm and relax muscles, allowing the massage therapist to apply deeper pressure to those areas without causing discomfort.
Chiropractic massage is a form of treatment that works to ease body pain by spine manipulation to relieve pain in joints and muscles. The spinal adjustments increase blood flow and nerve function to the joints and muscles experiencing the pain.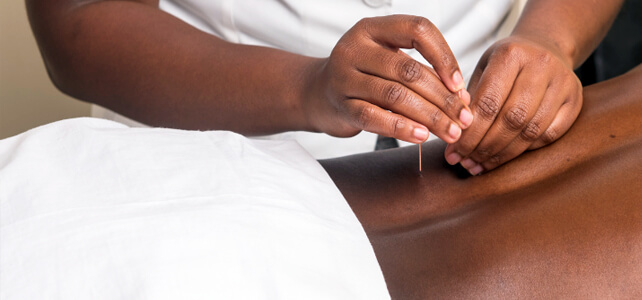 Benefits Of Chiropractic Massage
Helps minimize migraines and neck injuries
Treats minor neck injuries like whiplash
Improves posture
Reduces symptoms of chronic conditions like osteoarthritis
Reduces pain and improves motion of spine and other joints
Call us on 0720 161 444 or simply book an appointment
What You Get When You Use Massage Services in Nairobi CBD
Reduce Stress
Massages help you to unwind and de-stress. You will notice a feeling of relaxation and ease for days and even weeks after your appointment. 
Improve Circulation
Massages allows increased blood flow throughout the body. Improving your circulation has a number of positive effects on the rest of your body, including reduced fatigue and pain.
Reduce Pain
Massage works wonders for problematic areas like lower back and chronic stiffness. Our professional therapist will be able to accurately target the source of your pain and help achieve the perfect massage regimen.
Eliminate Toxins
Massage stimulates the soft tissues of your body which help release toxins through your blood and lymphatic systems.
Improve Flexibility
Massages loosen and relax your muscles, helping your body to achieve its full range of movement potential.
Improve Sleep
Massages encourage relaxation and boost your mood.  Going to bed with relaxed and loosened muscles promotes more restful sleep.
Builds Immunity
Massages stimulate the lymph nodes re-charges the body's natural defense system.
Reduces Fatigue
Massage promotes better sleep, thus making you feel more rested and less worn-out at the end of the day. 
Reduces Depression and Anxiety
Massage helps release endorphins in your body, helping you to feel energized and at ease.
Reduce post-surgery injuries or swelling
Our Professional Massage are great and can deal with a sports injury or post-surgery injuries. Below are our different massages offered at Divas Beauty Spot
massages offers at Divas Beauty Spot
Want to make booking or have a question?
Call us on 0720 161 444 or simply book an appointment