We offer the best Hair Coloring Services in Nairobi CBD.  
Hair coloring is the art of changing hair color. One can color hair to restore original hair color or to have a different hair color as a fashion trend. Hair coloring adds thickness to hair, improves our appearance, we use Revlon, Nouvella, Crème of nature, Orefluido, Dark & Lovely and Henna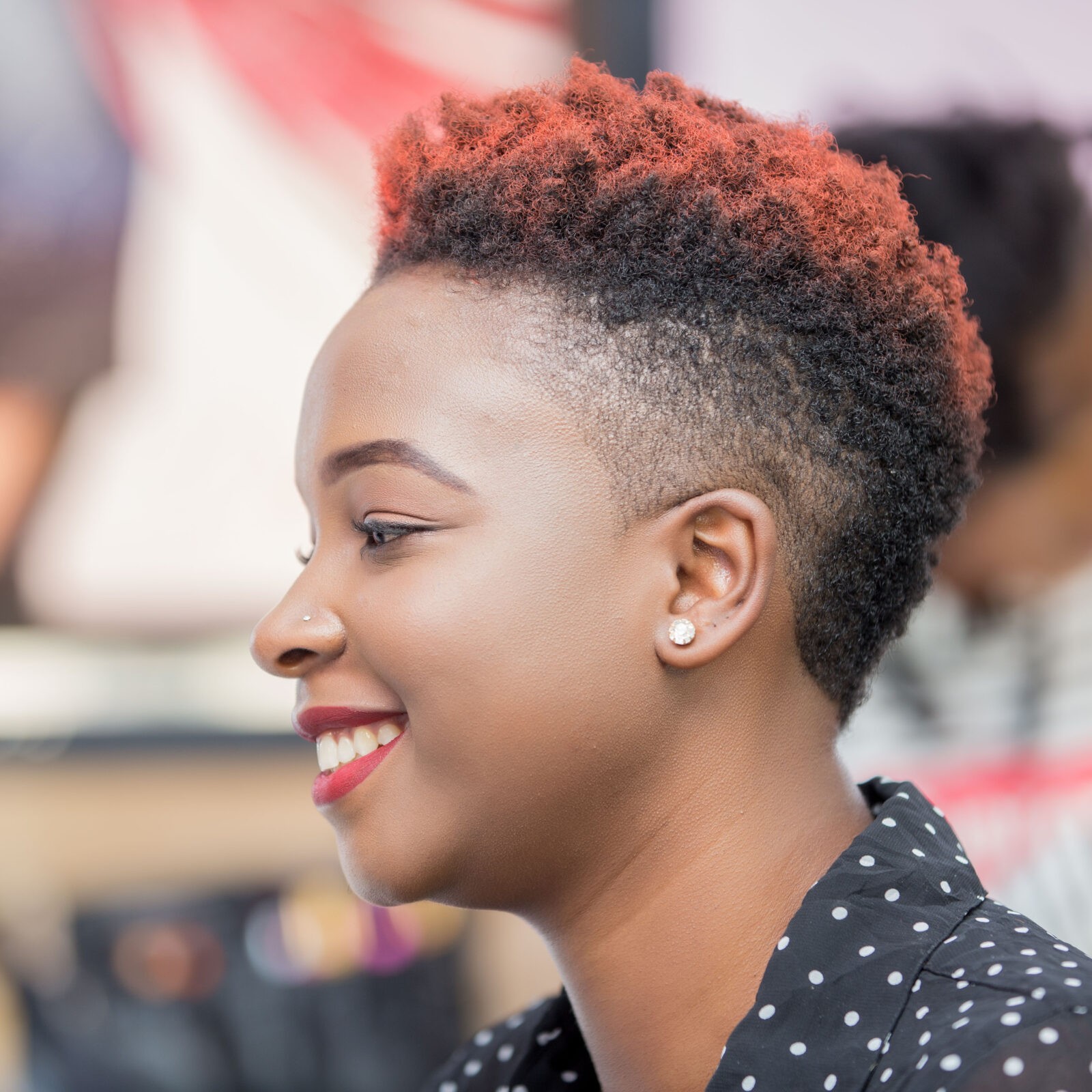 Why Use Our Hair Coloring Services in Nairobi CBD
Hair Conditioning
Most color brands provide an advanced formula that nourishes and conditions your hair.
Boosts Confidence
Choice of dye hair color makes you feel better about yourself. you feel like a new you. Most people feel so much better about themselves and are able to be confident with their hairstyle which raises their self-esteem. 
Added Shine
Putting subtle color on hair creates varied hues that makes hair seem vibrant and very appealing.
Improved Appearance
Hair colors enhance your appearance and you are free to go by your favorite color which adds more confidence. Hair colors express your personality and image through your favorite colors
Hair Protection
Protect your hair from environmental hazards like pollution, wind, or excessive heat from the sun, same applies to cold temperatures in cold seasons
Want to make booking or have a question?
Call us on 0720 161 444 or simply book an appointment
Tips To Maintain Healthy Colored Hair
Skilled Professionals
Ensure your hair color is done by a professional who knows what it hair coloring entails, the right steps, right timing for each step, the right products to achieve great results of colored hair
Invest In Good Hair Color Products
Colored hair is vulnerable to damage. To ensure that color lasts longer and hair stays healthy, it is crucial to invest in some good color protecting products. Color-protecting shampoos and conditioners form a protective layer over the hair shafts, which keeps the color from coming off.
Sulfate-Free Products
Sulfate is an ingredient used to help produce a foaming effect to your shampoos and conditioners. By using sulfates, you risk stripping off your hair of its natural oils and moisture, which can then lead to stripping your beautiful color treated hair. A sulfate-free shampoo and conditioner keeps your hair color from fading.
Cool Water Temperature While Shampooing
Very hot water isn't good for your colored hair. Washing hair with hot water makes hair cuticles open up, allowing your color to wash out while shampooing and conditioning. Shampooing with warm water and then rinsing with cold water after conditioning allows the shampoo and conditioner to penetrate and cleanse, while the cold water will help seal in the moisture from your conditioner while preventing color from fading by sealing the hair's cuticle.
Wash Hair Less Often
Washing your hair every day is isn't recommended as the hair color won't last long. Washing too often removes the natural oils that moisturize and keep your hair color looking fresh, recommended time is 2-3 times a week to keep your color intact.
Frequent Deep Treatments
Colored and relaxed hair needs extra hydration and protection from the sun. This prevent damage and loss of nutrients to the hair. Deep protein treatments will help keep your hair smooth and hydrated, and it's important to find one with UV protection so that the sun won't fade your hair color.
Protect Hair From Heat
Heat strips away color and hydration which leads to damaged hair. To help prevent these, try using a heat protectant sprays or oils before blow drying, flat ironing or styling. Heat protectant products help reduce moisture loss from inside the hair.
Trim Edges Frequently
Split dead ends don't hold color and usually fade hair even faster, ensure a salon visit to cut off those dead ends every 6-8 weeks so your color looks fresh from root to tips.
Wait Before You Shampoo
Once hair is colored, we recommend at least 2 days before washing your hair again. This helps the color settle in well and minimizes color shedding. Oiling your hair frequently also help maintain the hair color. We recommend oiling before washing as this forms a protective layer around your hair shaft, minimizing fading.
Want to make booking or have a question?
Call us on 0720 161 444 or simply book an appointment